Written by

Mick Graham
The Total Economic Impact™ Of QuickBase Cost Savings And Business Benefits Enabled By QuickBase, A Low-Code Platform For Citizen Development
Benefits.
The composite organization experienced the following risk-adjusted benefits that represent those experienced by the interviewed companies:
Reduced time and cost to develop applications. The composite organization saved an average of eight weeks of development time per application utilizing the QuickBase platform. The organization also saved on resource costs by utilizing citizen development resources instead of traditional IT resources. The composite organization saw a cost saving of $19,231 per application developed. This time and cost savings meant the composite organization was able to build 55 net-new applications each year, resulting in a three-year, risk-adjusted total cost savings over the prior application development method of $2,538,462.
Faster time-to-business-value (due to reduced time-to-delivery). In addition to being able to develop applications faster, the composite organization benefits from the additional business value each of these applications brings to the company. The business value of these applications is derived from employee productivity increases, business process time savings, improved effectiveness of these processes, and the additional bottom-line value these applications bring to the business. The composite organization sees additional business value of $4,418,835 over the three years of analysis.
Faster time to update and maintain applications. Not only are these applications faster to develop, but the organization benefits from time and cost savings associated with updating and maintaining them. The composite organization saves development time and uses a more affordable resource, and it no longer has to wait a month or two to make its updates; instead, it can make updates in real time through line-of-business citizen development. This results in a three-year, risk-adjusted cost savings of $4,513,641.
Avoided headcount in IT. The composite organization avoided hiring two IT developers by deploying QuickBase.
This could include hiring new developers for added development resources, but it could also represent the repurposing of existing IT pro developers on tier 1 strategic applications such as an ERP system. The value of this avoided cost over the three years was $612,000.
Cost savings from solution reduction/reduced IT sprawl. Through the investment in QuickBase, the composite organization eliminated the use of several redundant solutions across its workgroups. Not only does this save the organization money, but it also avoids use of rogue IT applications, creating a more efficient IT and business model. Forrester estimates that the composite organization saves $75,000 each year by reducing other solutions.
Written by

Mick Graham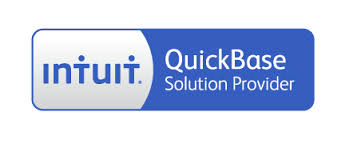 QuickBase is a cloud-based workspace that helps teams get more done with business apps that match their exact process. Easily customize and build customizable business applications to collaborate on data, automate workflows and share actionable reports.
With QuickBase, there is no coding required so you don't have to be a developer to create applications that do exactly what you want. Your needs are unique. Your apps should be too.
Project Managers, Marketing and IT Directors are all using QuickBase to set up a centralized system where anyone, anywhere can share information, track and manage their projects. QuickBase can be used for all kinds of things, like project management, document sharing, CRM, and automated reporting.
QuickBase applications will automatically run on smartphones and tablets, so you can work wherever...and however...you want! More than 450,000 users and thousands of businesses manage their data with QuickBase -- including more than half of the Fortune 100.
QuickBase Plans
QuickBase Essential
QuickBase Premier
QuickBase Platform
IGL Cloud

Everything you need to begin improving team productivity.

For teams who...

Collaborate among themselves

Want to replace spreadsheets with a tool that supports their workflow

A complete solution for your team or project.

For teams who...

Use business processes involving multiple groups or sub-teams

Need to limit access to data in some areas

Require reporting and dashboards for management or people outside the core team

For integrated solutions across your organization.

For teams who... Create solutions to be used by large groups, centrally manage users and access. Have a controllable development environment, Integrate with legacy or emergent data systems

The Premier Plan for small users.

Grow into your QuickBase App.

Minimum Users - 10
Minimum Users - 20
Minimum Users - 40
Minimum Users - 1
$15 per user / per month
paid to QuickBase
Minimum ($150p/m)
$25 per user / per month
paid to QuickBase
(Minimum $500p/m)
$40 per user / per month
paid to QuickBase
(Minimum $1600p/m)
£45 per user / per month
paid to Insight Global
(Minumum £45p/m)
NB. QuickBase is a U.S. Company and they charge in US$.
Insight Global are UK Based and charge in GB£
As you can see from the table above, the pricing structure is quite prohibitive for most UK companies who have few employees.
The IGL Cloud option uses the QuickBase Platform solution which would normally cost $1600 per month. However, with IGL Cloud your company can start with just one single user for as little as £45 + Vat per month.
The only limitation with the IGL Cloud solution (if you can call it that), is that after you reach 10+ users you would be required to transfer to one of the QuickBase Plans. By that time, your company will be so super-efficient and profitable that it will be a natural progression.
Application Development
There are many pre-built QuickBase Application Templates that can work straight out of the box for some users, however, the recommended method is to develop the Application based on your company's exact requirements. QuickBase can be fine-tuned to fit your every need.
Contact me if you have questions or would like to get started with QuickBase.