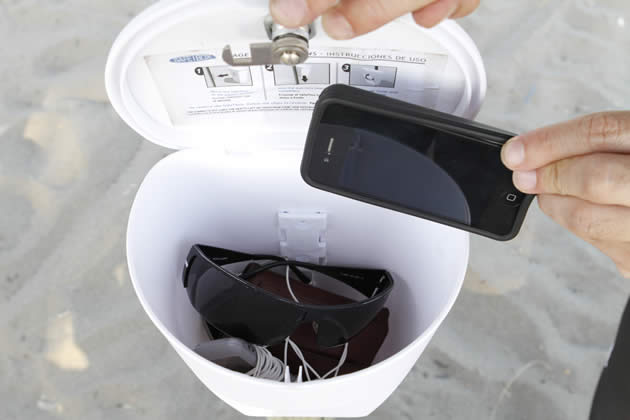 I know when I go to the beach or hotel swimming pool, I don't just sit in the same place all the time. Sometimes I go for a swim, buy something from the bar or go to the toilet. If I'm on my own I usually hide my valuables under my towel and then watch from a distance that nobody is near my stuff.
If the establishment provide safeTboxes, sometimes free and sometimes for a euros, you can store them safely with a lock and key and wear the bracelet with the key on your wrist or ankle.
What can I store in a safeTbox?
Mobile Phones
Cash
Cameras
Keys
Watches
Sun Glasses
Kindle/e-readers
Wallets
They are not quite large enough for a laptop or an ipad but you get the idea.
When you are not continually worried about your valuables it gives you the ability to relax and enjoy the beach or pool much more.